Welcome to… spring! Wow, what a difference a week makes. Recent months have seen some of the wettest and most brutal storms ravage the beaches and inland areas, then all of a sudden the golden ball of joy is back in the sky again.
We hope you have a fantastic season. Read on for our first info shot of the early spring.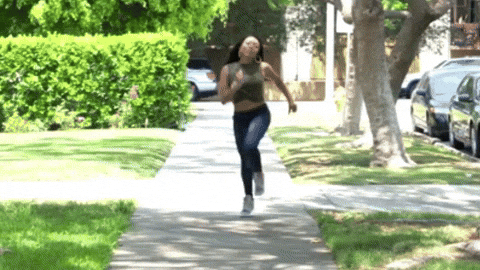 ---
IT WAS REALLY QUITE WINDY!
Yes, February was an incredible month with the named storms of Dudley, Eunice and Franklin all battering the UK's coastal and inland areas. Here's what the Met Office summarised:
"Three named storms affected the UK within the space of a week, the first time this has occurred since storm naming was introduced in 2015/2016. Two rare red warnings were issued for storm Eunice, the most severe and damaging storm to affect England and Wales since February 2014. Winds gusted at over 70 knots (81mph) in exposed coastal locations and a gust of 106 knots (122mph) was recorded at Needles Old Battery, Isle of Wight, setting a new England gust speed record. Winds gusted widely at over 60 knots (69mph) across southern England. These storms formed part of a turbulent spell of wet and windy weather for the UK, associated with a powerful jet stream."
Thankfully kiteboarders thought better of trying to super charge themselves up the international all time WOO leaderboard as… well, it really wouldn't have worked. It was definitely just a time to witness the pure force of Mother Nature without any further need to test ourselves in it.

Caption: Storm Eunice battering the south coast / Photo : 2XS
---
KUDOS TO KITEWORLD
WORDS: Andy Gratwick – BKSA MD
Kiteworld Magazine has been around since kiting began.
It has been a stalwart of my coffee table since the early naughties, enticing me to spend all my ill-gotten gains on new toys and new adventures. It has seen us through the turbulent early years, reported on the world tour and the domestic scene, the brands the toys, the politics and the evolution of our sport for two decades.
We have always supported and worked closely with the mag and its teams over the years, and thank Jim, Dan and all the people involved for supporting the BKSA too, which they have done in so many ways.
I am sad to be imminently flicking through the last edition, but am also inspired that things change and that good people embrace these things as new opportunities. I look forward to working with Jim on other projects as our sport continues to evolve and grow.
Read the final issue, looking back over the last 20 years, all for free here:
---
SENDING IT INTO SPRING
We love this time of year; right on the cusp of spring with only improving weather to look forward to and hopefully a long season of regular sessions.
We hope this will be another busy season for schools, building further on the increased uptake in outdoor activities by the British public. If the late winter is anything to go by then it should be a success for the sport as many schools have reported being busier in February than they can ever remember. 1:1 kite refreshers, intermediate technique recap sessions and introductions to winging have all been filling up the teaching diaries more so this year than ever before.
Caption: BKC Ramsgate taster sessions
---
2022 EVENTS
It may only be the very start of the season but our BKSA events schedule is filling up quickly!
Of course the Kitesurfing Armada returns again in its new late summer slot in September and will host the finals of the BKC Freestyle Championships.
Prior to that we're hoping to run a BKC round in Ramsgate with another event, likely on the east coast, earlier in the summer.
For wave heads –whether you slay them with a kite or a wing – keep your eyes peeled for news of a Brandon Bay Wave Masters event being confirmed for Ireland in October.
The first of several Youth National events is coming 9 – 15th April at Plas Heli in North Wales: www.rya.org.uk/racing/british-youth-sailing/events/rya-youth-nationals
All event news will be posted on the BKSA website as soon as it's confirmed, as well as our Facebook and Instagram feeds.
Caption: Sun & fun at the Kitesurfing Armada
---
HOT SPOT FOCUS: PORTHCAWL, SOUTH WALES
Pack the van and get ready for some epic UK road trips this season. (Obviously driving economically is the name of the game at the moment, otherwise you might not be able to afford any dinner when you get there!)
Here's a mini overview of Porthcawl to alert your interest by BKSA school Blast Kiteboarding's head coach, Marc Rowley, who wrote this for the Kiteworld 2021 Travel Guide:
PORTHCAWL
As you head into South Wales, the small coastal town of Porthcawl is the first real kitesurfing beach and probably the main hub of kitesurfing, with lots of nice pubs and restaurants along the seafront. It also offers plenty of accommodation options from campsites to hotels and B&B's.
Caption: Rest Bay by Drone
The main beach, Rest Bay, faces south-west and directly out into the Atlantic, so receives plenty of swell and is super popular with wave riders. Lots of hard sand appears as the tide drops, making a big playground for land kiters too, but avoid two hours either side of high tide due to rocks.
It's a very popular beach for beachgoers as well as surfers so please respect the zoned areas and make sure you stick to the restricted kite area to the western end of the beach.
To get to Porthcawl it's about a 50-minute drive from the second Severn Bridge if you leave the M4 at junction 37. Head towards Porthcawl (only 2miles off the M4), then follow the signs for Nottage/Rest Bay. Park at the 'Pay and Display' area overlooking the beach, which also has a brand new café this season.
---
GIVE YOUR RIDING A SPRINGTIME MOT!
Perhaps you'll soon be taking your first session in many months, so it's a good idea to make sure you do a thorough check over your gear in good time before your session. Basically – don't leave it until five minutes before you plan to get in the car and head to the beach all excited and antsy.
Take your kite out of the bag, unroll it, check no little animals have chewed through your bridles over winter and ensure all fixtures and fittings are still working properly.
How about your board? Are your fins and footstraps securely screwed down? If you'll be riding in wetsuit boots you'll need to adjust your footstraps accordingly if you rode in bare feet last time out.
The spring is also the time a lot of people reach for their foils again, so this is a good opportunity to check over all the screws and bolts, check they're not seized and to give them another douse in marine lubricant if necessary to extend the lifetime of your gear.
Of course, perhaps the best thing you can do for your personal riding improvement is book an hour of personal tuition with your local BKSA coach to really set your progression on the right foot from the very start of the season. You'll never regret that.
Find contacts of all BKSA coaches on our website here: www.britishkitesports.org/training/learn-to-kite/
---
RACING UP TO PARIS
If you think we over-talked up the hype around our racing team last year with their fantastic podium results throughout the season, then we'll be going into overdrive as we are now within just two more seasons until kite racing makes its debut at the Olympics in Paris in 2024. It's a crucial stage now in terms of honing quality development and competitive edge.
The adult team have been out in La Ventana, Baja-Mexico training this winter and are looking ever-more powerful.
Our young kite racers already have their sights on 2028 and the levels of effort and concentration going into their training already with BKSA and RYA coaches is incredible. As already mentioned above, the first of several Youth National events is coming 9 – 15th April at Plas Heli in North Wales.
---
GKA KITEWORLD TOUR SEASON – COLOMBIA FULL HIGHLIGHT VIDEO
The GKA Kite World Tour have produced their first full event highlight video of the season. If you're looking for inspiration about trick commitment and power, look no further! This 12 minute video gives you the story of the entire first event and is packed with action.
We look forward to these for both the further GKA Kite World Tour and GWA Wingfoil World Tour events this season!
Catch all the highlights from the event – watch the full video here!
---
ENSURE YOUR MEMBERSHIP IS UP TO DATE:
It's vital to ensure that your BKSA membership is up-to-date. Not only do we work hard on your behalf to make sure that kitesurfing beaches stay open and that the instructor teams and clubs are operating safely, we also cover you for £5 million third party liability should you be in an accident. So it's a good idea to check that your mates are covered as well!
Here are some more benefits of membership:
The average individual membership is just £42 for the year, but there are discounts for juniors, students and families!
Visit the website for more info by clicking here.
GOT CLUB / EVENT / GOOD NEWS YOU WANT TO SHARE WITH US?
We'd love to hear from you and are happy to look at any submissions for possible inclusion in our newsletter. Please get in touch at: info@britishkitesports.org
Take care out there and enjoy the season's conditions!
The BKSA Team: Andy, Steph, Dan, Phil, Will, Richard, Louise, Russell, Jim and Rosie
Promoting and protecting Kitesports in the UK. Providing insurance, training, events and clubs..